Don't miss out! The Race Against Time Stair Challenge kicks off  Monday, May 6th. In teams, or as individuals (up to you), we'll take to the stairs and work together to achieve as many step goals as we can before time runs out. This will be a short, 2-week challenge.
There's only way to win it…take the stairs….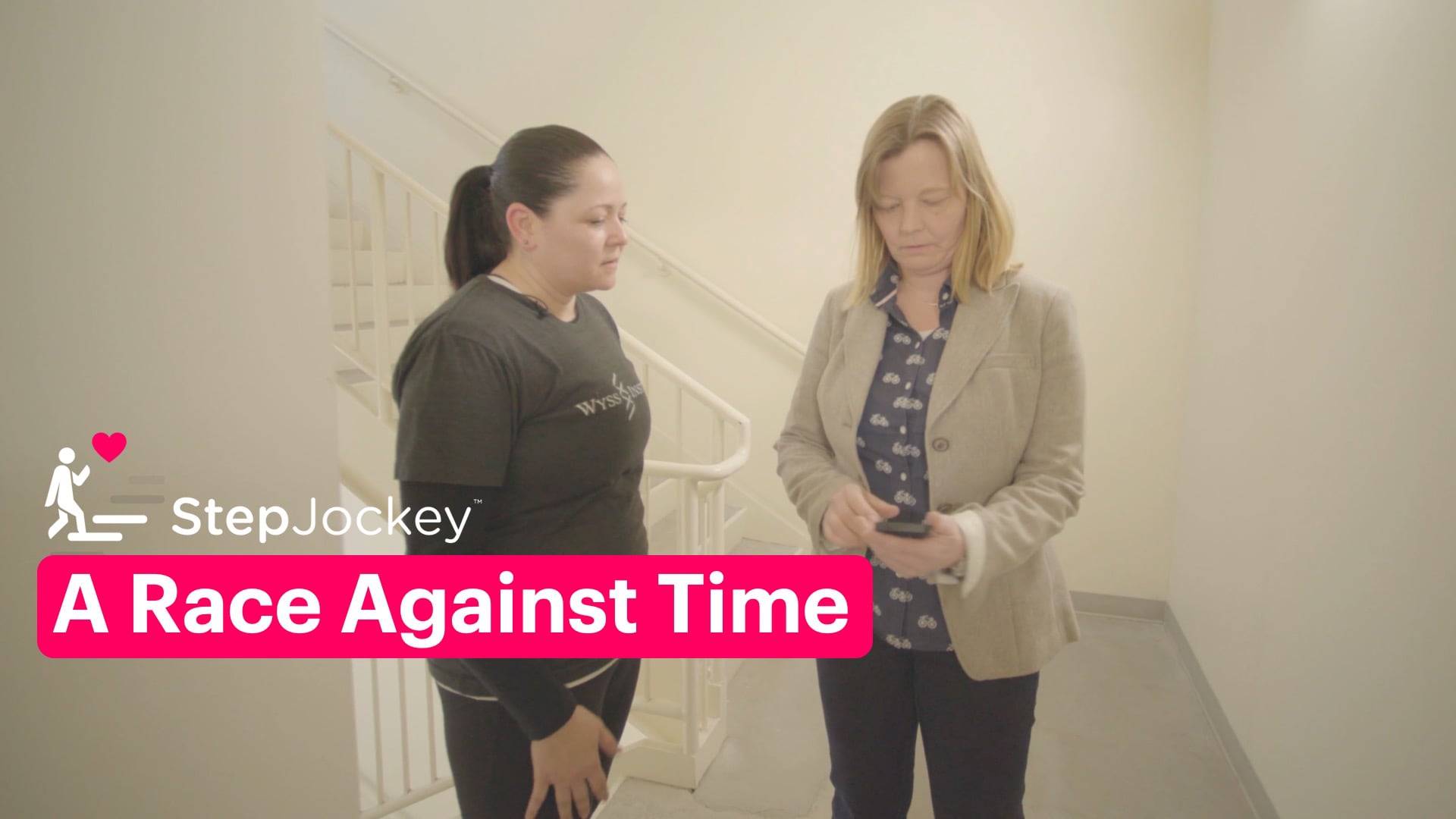 There are some great prizes to be won!
Spa Gift Certificate – to our top stair climber
Apple AirPods – for each member of our top placing team
Rules:
Teams are limited to 5 members; and
Teams CAN consist of members from both the Cambridge and Longwood campuses.
To Join the challenge: Go to enter.fitness/wyss to get the StepJockey app and sign up with your Wyss email address. Create a team and invite your friends, coworkers, and lab mates.
Have a question? Contact the Events Team at events@wyss.harvard.edu or check out StepJockey's Help Desk or contact them directly at challenges@stepjockey.com.