Computing is currently the fastest growing segment in the STEM fields, yet education in this area has lagged behind technological progress and demand. One of the main challenges in teaching K-16 coding is the difficulty in finding frameworks that span a wide age range and appeal to broad audiences. Databases aren't something that excite most students, and some concepts of coding can be too abstract to engage young minds.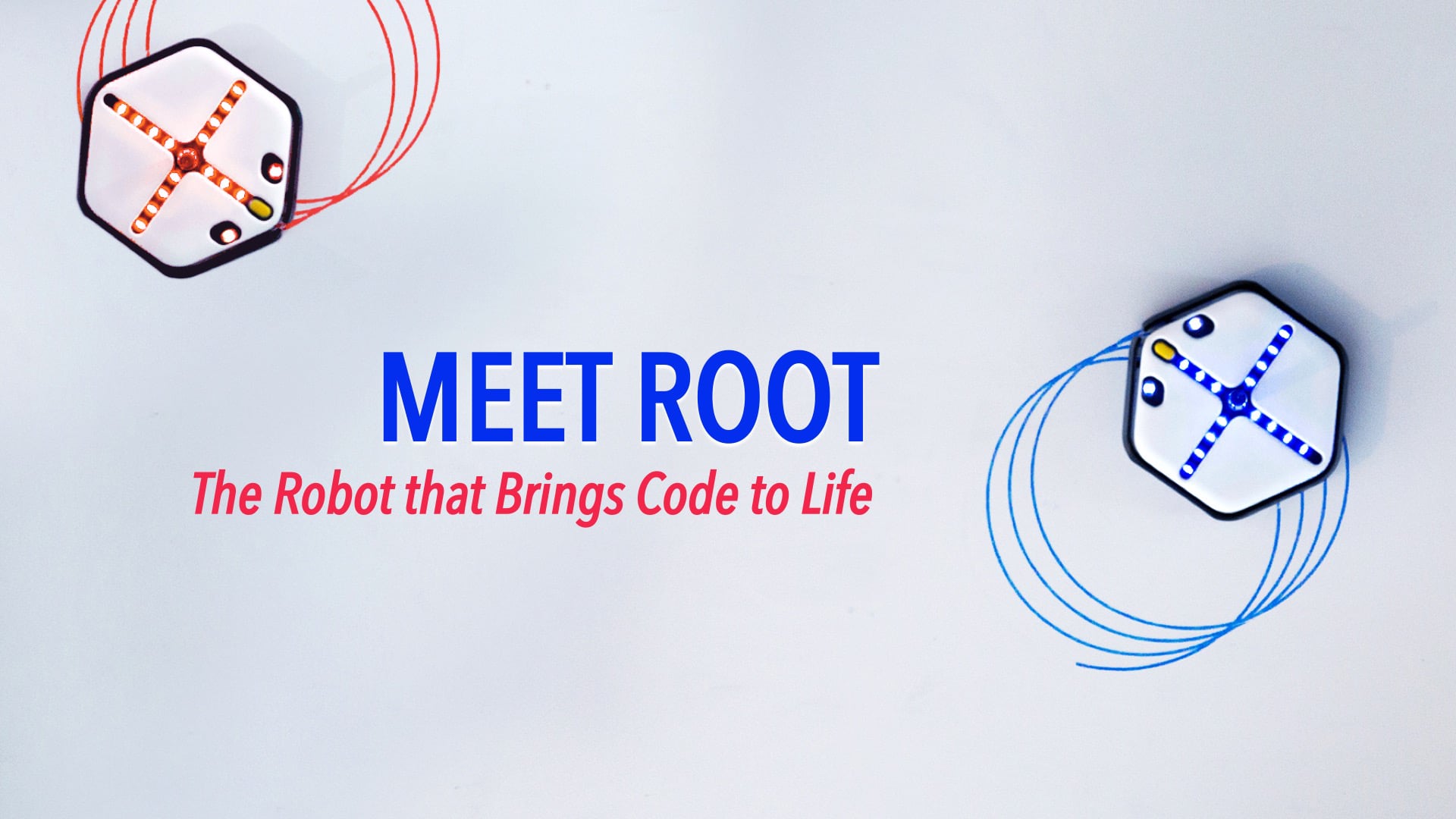 The Root system is designed to be as intuitive and approachable as any tablet app, providing a framework easy for teachers to adopt and comfortable for young students to use. The robot, Root, is designed to fit into every classroom. It drives on a vertical surface magnetically and can be operated from a whiteboard, responding to drawn and erased lines — using dry-erase markers. This ability to interact with the robot simply by drawing, opens up potential for a broad range of unique instructional activities and games.
The programming environment, Square, provides a framework in which students can program the robot at different levels of proficiency — from a blocks-based graphical environment designed for beginners and early elementary school students, up to a traditional text-based environment for older students or intermediate coders — with the unique ability to automatically translate a program and display across multiple levels. In this way, Square helps support the transition to more advanced concepts and coding processes. The interface meets students at their individual level and evolves with them as their skills develop.
This technology has been licensed to a startup company, Root Robotics, which was acquired by iRobot in 2019. In 2022, Amazon announced plans to buy iRobot.